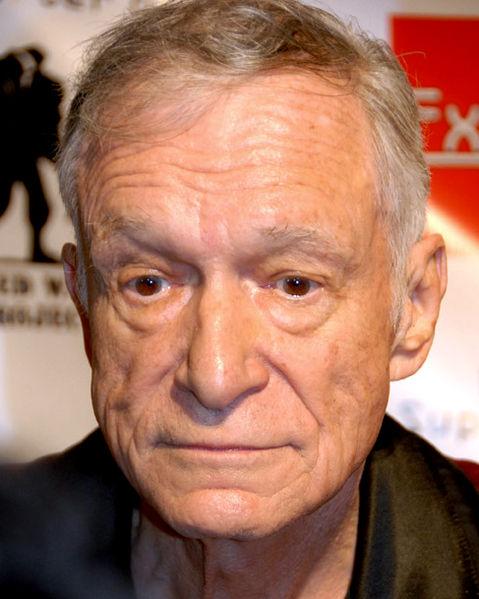 Hugh Hefner died a year ago on September 27, 2017. For several years now, I imagined I would comment on Hefner's life once he died. But then my Dad died that October of 2017, and it didn't seem fitting to address both in the same breath. For a reflection on my Dad's life and death, see here. I loved my Dad and thought he lived a good life. Hefner's life, by contrast, struck me as troubled and troubling.
I'm not going to moralize here about Hefner. He's been widely labeled and insulted, especially by Christians who loathed his lifestyle. Here, however, I'm interested in the man, what drove him, and what made him a prophetic voice of our age, even if a false prophet.
I'm no Hefner scholar (yes, such exist, for instance Steven Watts), though I've read a few things about him. Indeed, he was a man who loved to be in the news, so it was hard over the nearly six decades of my own life not to have heard about him periodically, especially when he did something newly outrageous.
Yet if it was just that I had read a few things about him, I wouldn't be writing about him here. Hefner was born in 1926 in Chicago, my home town. He went to high school in Chicago. My Dad was from Chicago as was his friend G.N., both born in 1923. Hefner, G.N., and my Dad were in the service in World War II. All three went to and overlapped at the University of Illinois in Champaign-Urbana after the war as students. G.N. even remembered Hefner as selling magazine subscriptions on campus. [Read more…] about Hugh Hefner, Making Sense of His Life