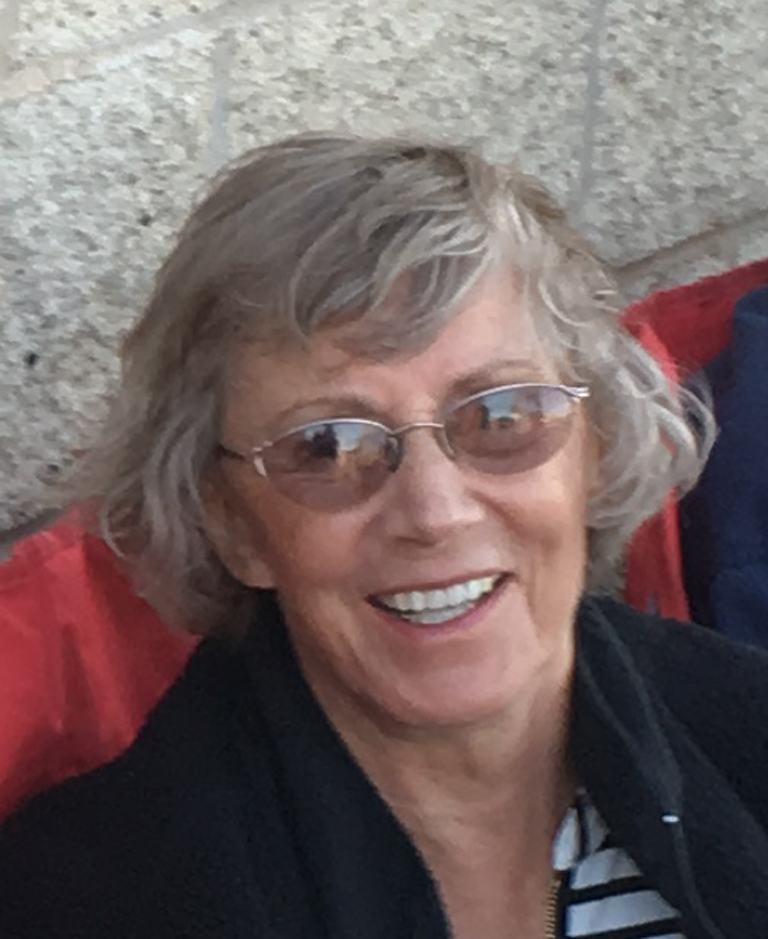 My Mom, Ursula Dembski, passed away around 11:30am on Sunday, July 15, 2018 at Comfort House, the hospice home in Pella, Iowa. She was 86. My Dad, William J. Dembski, preceded her in death by nine months (for my remembrance of his life, see here). The funeral is scheduled to take place at Oakwood Cemetery in Pella at 10:30am on Friday, July 20th (see Garden Chapel website for details).
As their only child and son, I'm saddened to lose both my parents in nine months, and doubly so in that less than a year ago I still hoped that both would move to Iowa from Arizona, live a few more years, and get to enjoy their only grand kids. My Dad didn't make it to Iowa. My Mom did in December 2017. But she was diagnosed with an advanced and aggressive lung cancer in February 2018, the oncologist giving her six months to live. He was off by a month.
Even though my Mom was officially diagnosed with lung cancer on February 5, 2018, it's clear in retrospect that she had it at least six months prior. She had had problems breathing and had three separate X-rays taken of her lungs while still in Arizona. For whatever reasons, the doctors thought it was fluid on the lung or something benign. Even here in Pella, the initial X-rays didn't prompt any urgency. But my Mom was getting weaker and weaker, having night sweats as well as pain at night on her side while trying to fall asleep.
I pressed my Mom to get to the bottom of this, but thought that she was dealing with some sort of infection. Finally, a CT scan was done, at which point the doctors suddenly started talking in terms of lesions and cancer. But by then it was too late. She was diagnosed with a mesothelioma, and the cancer was no longer confined to her lungs but had spread to her ribs. Dealing with increasing weakness and pain, she was a shut-in the last three months of her life. Fortunately, the neighbors in the apartment next to her were wonderful and did just about everything for her, making it possible for her to stay in her apartment until the last few days of her life.
Ursula Dembski (December 21, 1931 — July 15, 2018) was born Ursula Armbruster to Albert Carl Friedrich Wilhelm Armbruster (1893 — 1969) and Hildegard Armbruster (1904 — 1980). I don't recall if my maternal grandmother had a middle name, but my maternal grandfather had three and so disliked having so many that he refused to give my Mom a middle name. My Mom also had a brother four years older than her, Albert Carl Armbruster (yes, he did get one middle name), who received a doctorate in veterinary medicine, but left that field to become a professor of Arbeitswissenschaft (ergonomics) at the Technische Hochschule (Technical University) in Berlin. He died April 20, 2006. [Read more…] about Passing of My Mother